Top Family-Friendly Accessories for Honda Odyssey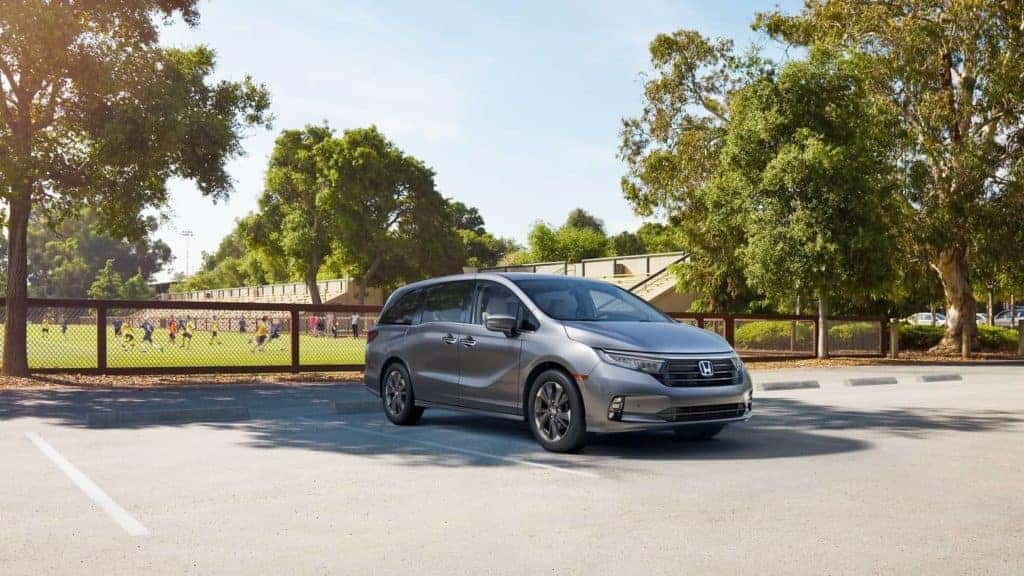 Parts Center Order Parts Contact Us
If you own a Honda Odyssey here in Sherwood, you may be looking for ways to make your minivan even more suited to your family — things to help you protect the vehicle from spills, facilitate sorting everyone's items, and generally make every trip more enjoyable. The following are some of the top Genuine Honda Accessories you may want to purchase for your Odyssey at Russell Honda.
Roof Accessories
The 2022 Honda Odyssey has room for anywhere between 38.6 to 158 cubic feet of cargo based on the seating configuration, but depending on what you're hauling, you may need even more room. Adding Honda crossbars — along with, optionally, roof rails — is an affordable way to make your Odyssey more versatile. Made from extruded and die-cast aluminum for extra durability, the crossbars can handle a variety of other Genuine Honda Accessories such as roof boxes and bike mounts.
Seat Covers
If you've got messy kids or pets, seat covers are virtually indispensable. Not only do they help protect your car seats from wear and tear, they also make it easier to clean the seats. They're easy to install and remove for washing and are made with a washable, stain-resistant fabric. Official Honda seat covers are offered for both second- and third-row seats and protect the headrests, too.
Cargo Management Accessories
Genuine Honda Accessories include numerous cargo management solutions for keeping your trunk area organized, including bins, liners, nets, trays, and folding trays. One of the downsides of having a trunk as spacious as the Odyssey's is that loose items can easily move around. With these tools, keeping items secure and organized is simple and convenient.
All-Season Floor Mats
The Honda Odyssey's all-season floor mats are designed to protect your minivan's carpeting. Thanks to their tough rubber construction and extended side walls, they conveniently trap mud, sand, water, dirt, mud, and your children's inevitable spills. They're easy to wash with soap and water so you can quickly get your Odyssey back to looking spotless again.
Interested in purchasing Genuine Honda Accessories for your Odyssey? Visit Russell Honda in Sherwood, Arkansas, or call our parts department to place an order.