Signs Your Honda Needs New Tires in Sherwood, AR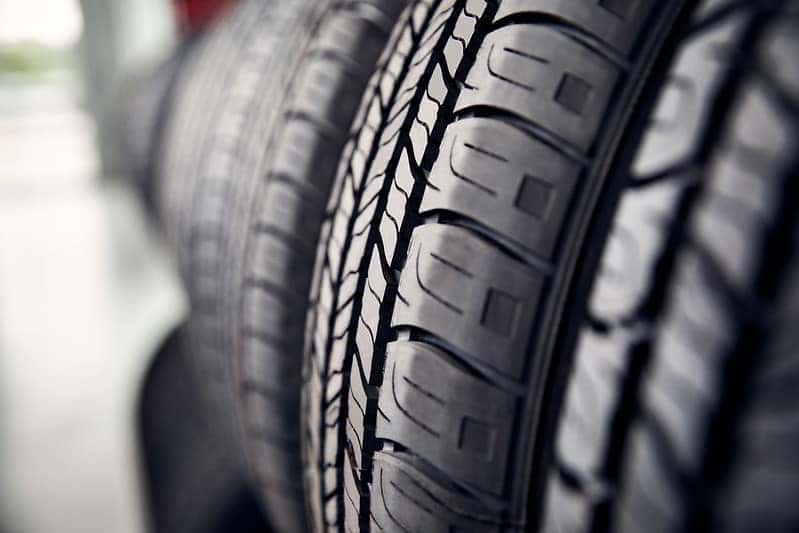 Service Specials Schedule Service Contact Us
When you're driving, you may not give your car's tires a thought. However, your tires are an integral part of your vehicle and help keep you safe out on the road. That's why it's important to keep an eye out for the following signs that your car needs new tires.
Decreasing air pressure
Is your tire's air pressure low, even though you just filled them up? This could be a sign that one of your tires has a hole in it, causing your tire to continuously lose air as you drive. If this is the case, you will need to get your tire patched or replaced, since low pressure can put you in danger as you drive.
Low tread
Over time, the road will wear down your tires and cause their traction to decrease. Luckily, there's a handy test that you can do to check if a tire's tread is too low. Simply take a penny and insert it into your tires' tread with Lincoln's head facing down. Can you see the top of his head? If you can, that means your tread is too shallow and that you need a new set of tires.
Odd noises
When your tires begin making weird noises or vibrating even when you're on smooth roads, this may indicate a number of issues. Whether your suspension parts are worn down or your tires are improperly inflated, you should bring your vehicle into Russell Honda so a mechanic can look it over.
Cracks and bulges
Give your tires a once over every now and then, and check for bulges and cracks. These two imperfections can be a sign that you need new tires. Bulges often form on the side or treads of tires, indicating that there could be a production defect in it. This can potentially cause a blowout while you're out on the road. Cracks in the rubber may be a sign that your tire's gotten too old or that you've used it incorrectly, so make sure you replace your tires if you see them.
Ready for new tires? Head to the Russell Honda service department in Sherwood, Arkansas, and our technicians will replace them with ease.
Picking the Right Tires for Your Honda
Your vehicle is only as safe and reliable as its tires are, and that's why having the right set for your Honda is crucial for proper performance here in Sherwood, Arkansas. If your Honda is due for new tires, you'll have several different factors to consider before making a purchase here at Russell Honda.
Different styles of tire
Tires are categorized in all different ways and vary based on aspects like tread patterns, material, and purpose. Most Honda vehicles in Sherwood are typically best served by all-season tires, which offer a good balance of performance, longevity, and value.
You can also opt for cold-weather or snow tires during the winter here in Arkansas, which have a better grip on the road when the temperatures drop. Summer tires, on the other hand, offer superior performance when the temperatures are hot. These might be worth considering if you want sportier performance from your Honda Civic when life heats up in the summer.
If you like to do a bit of off-roading in your Honda Passport or Pilot, you can also opt for off-road tires that provide superior control on tough terrains.
What do you drive?
It's important to note that every Honda has unique needs. A Honda Civic Hatchback will have different tire needs than an Odyssey minivan, which will have different needs from a Ridgeline truck. In addition to the needs of a particular vehicle, how you use it is a factor when buying tires. If you drive a Ridgeline but don't do a lot of towing or hauling, you might not need the same tires as someone who uses their truck for work in Pulaski County.
Other points to keep in mind when shopping for tires near Little Rock are price and brand. Consider tires to be a worthwhile, long-term investment. If you pay less for tires today, you may end up needing to replace them sooner than you would if you'd bought a set that costs a bit more. When it comes to name brands like Goodyear, Michelin, and Yokohama, they've earned their reputations by delivering high quality tires for generations of drivers.
There's a lot to consider when shopping for new tires for your Honda, but Russell Honda in Sherwood is here to help make your choice easier. Our experts will explain your best options, help you weigh the pros and cons, advise whether to replace all or a couple of tires, and help get you back on the road quicker.