Signs Your Hybrid Honda Battery Needs Maintenance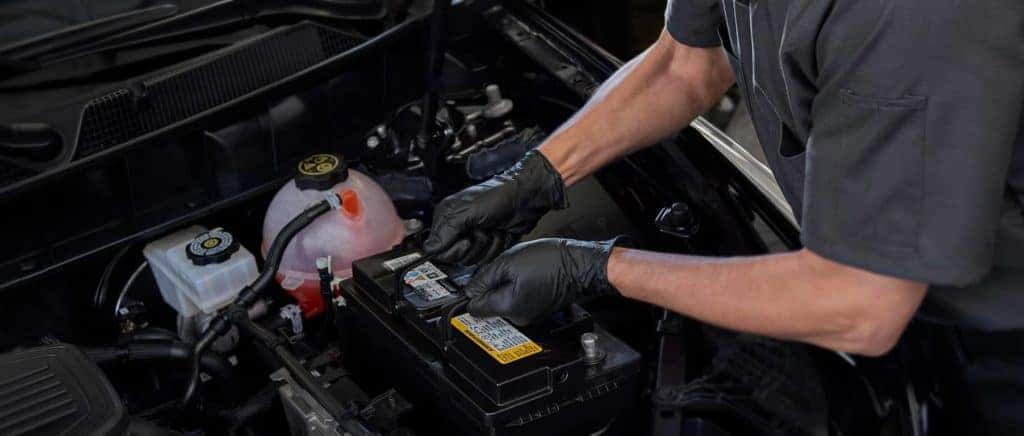 Driving a hybrid Honda model like the Accord Hybrid or CR-V Hybrid is a great way to save money on gas here in Sherwood, Arkansas. Just make sure you don't neglect the maintenance that your Honda hybrid vehicle needs, which includes caring for and replacing the battery when necessary. Here's some information on battery service for hybrid cars from Russell Honda.
The battery is nearing its projected lifespan
Just like regular car batteries, the electric batteries in hybrid vehicles won't last forever. The batteries in Accord Hybrid and CR-V Hybrid models are engineered to last around 10 years or 100,000 miles before needing to be replaced. If your Honda vehicle is reaching that timeframe, bring it to Russell Honda for a proactive inspection.
The warning light is illuminated
Your Honda hybrid will warn you when the battery is having trouble. If you see a dashboard emergency light appear that resembles a battery, the unit will likely need to be replaced — either due to age or malfunction. Luckily, Honda hybrid models come with a battery warranty of 8 years/100,000 miles from the manufacturer, which covers you if the battery dies early.
You notice charging issues
Electric batteries need to be recharged so they can power your hybrid vehicle. If you notice that the charge level is erratically fluctuating or dropping drastically right after you fully recharge it, that could mean a few things. There might be an issue with the connections, but it also could mean it's time for a new battery from Russell Honda.
Lower fuel efficiency levels
The electric batteries on Honda hybrid cars work in tandem with the gasoline engine to optimize efficiency. If you notice that you're not traveling as far on a tank of gas as you used to, the battery might be failing and causing more fuel to burn.
If you notice any of these issues with the Honda hybrid car or SUV you are driving, schedule a service appointment at Russell Honda.